(English version below)

預祝你生日快樂!
為慶祝咁特別的一天,藍天體育會特地為你準備了以下會員專屬的生日禮遇:
禮遇一:
會員租借買二送一優惠
藍天會員凡於生日月份內於本會租借單人獨木舟或直立板,即可享「二人同行,一人免費」的特別優惠!
必須先透過網上系統預約 1 件器材,並於 Facebook 私訊通知本會使用第 2 件器材免費優惠

預約的器材必需於同一日內使用

優惠只可在生日月份內使用一次
禮遇二:
西貢外島生日派對
藍天體育會特地為生日會員準備了位於滘西洲的生日派對空間,並同時提供教練帶領你和三五知己到附近的外島進行生態遊,務求令你過番一個愉快又難忘的生日!
基本內容及價格如下:
時間:10:00 – 16:00 或 13:00 – 19:00
地點:西貢滘西洲
行程:上午或下午在滘西洲附近進行生態遊;下午或黃昏則到滘西洲派對空間慶祝
價格:$720/位(生日會員免費)
價格包括:教練、器材、午餐、派對空間、來回船費
最少參加人數:8人
如欲預訂可聯絡本會職員查詢

本會可因應顧客要求客製化旅程,詳情請向本會職員查詢

優惠只可在生日月份使用一次
如果你想和朋友仔們在海上慶祝生日,就千期唔好錯過以上會員專享的生日禮遇啦!
藍天體育會希望你能渡過一個既愉快又難忘的生日,SEA YOU~
條款與細則:
本會職員會手動驗證你在系統輸入的生日日子,如發現資料不一致你將不能享有優惠。

如你發現你的生日日子有誤,請連同證明文件聯絡本會職員更改(只可更改一次)。

如對於以上優惠有任何疑問,歡迎隨時聯絡本會職員查詢。

如有任何爭議,藍天體育會將保留最終決定權。
Happy Birthday In Advanced! 
To celebrate your big day, Blue Sky Sports Club has prepared some birthday gifts only for you!
Gift #1:
Rent One Gets One Free
Birthday members can rent two pieces of equipment for the price of one during the month of their birthday. This offer only applies to the rental of a Single Kayak or SUP board.
Please book online for your 1st equipment first, then contact us via Facebook Messenger to rent the 2nd equipment for free.

Both equipment must be used on the same day.

The offer could only be used once during the month of your birthday
Gift #2:
Island Birthday Party
Blue Sky Sports Club provides a private party room on Kau Sai Chau only for our birthday members!  
Our instructors will bring you and your friends for a special ECO tour trip to the nearby islands, then have a wonderful birthday party in our party room.
Standard Schedule and Pricing:
Time:10:00 – 16:00 or 13:00 – 19:00
Venue:Kau Sai Chau, Sai Kung
Schedule: ECO Tour in morning or afternoon; Party in afternoon or evening
Price:$720/head (Free of Charge for Birthday member)
Price included: Instructor, equipment, lunch, party room, and boat fee
Minimum participants: 8
Please contact us if you want to make a reservation

We can customize the itinerary according to your request, please contact us to arrange

The offer could only be used once during the month of your birthday
Blue Sky Sports Club hopes you'll have an amazing birthday with your loved ones.
SEA YOU!  
Terms & Conditions
Our staff will

verify your birthday in our system

before approving this offer. If inconsistency is discovered, we will refund and cancel your application.

If you think your birthday is incorrect, please contact us along with the relevant documentation in order to change it (Each member can only request to change their birthday once).

In case of dispute, Blue Sky Sports Club reserves the right of final decision.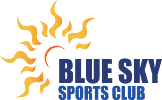 Blue Sky Sports Club
Office Hotline:2791 0806
Facebook Messenger: BlueSkySportsClub
Facebook Page:BlueSkySportsClub
Instagram Page:BlueSkySportsClub