Wing SUP | Kei Ling Ha
From: $240.00

Rental Price for Wing SUP (Non-Member):
$240 / hour
$450 / 2 hours
$700 / 4 hours
Price includes:
Wing, SUP Board, Leash, Life Jacket, Shower and Locker
Prerequisites:
Able to swim 50 meters without assistance.
Must wear flotation vest provided at all times.
Rental Location:
Blue Sky Sports Club Kei Ling Ha Centre (Kei Ling Ha San Wai No. 16)
Opening Hours:
10:00 – 17:00 (Click here to WhatsApp us)
How to get there?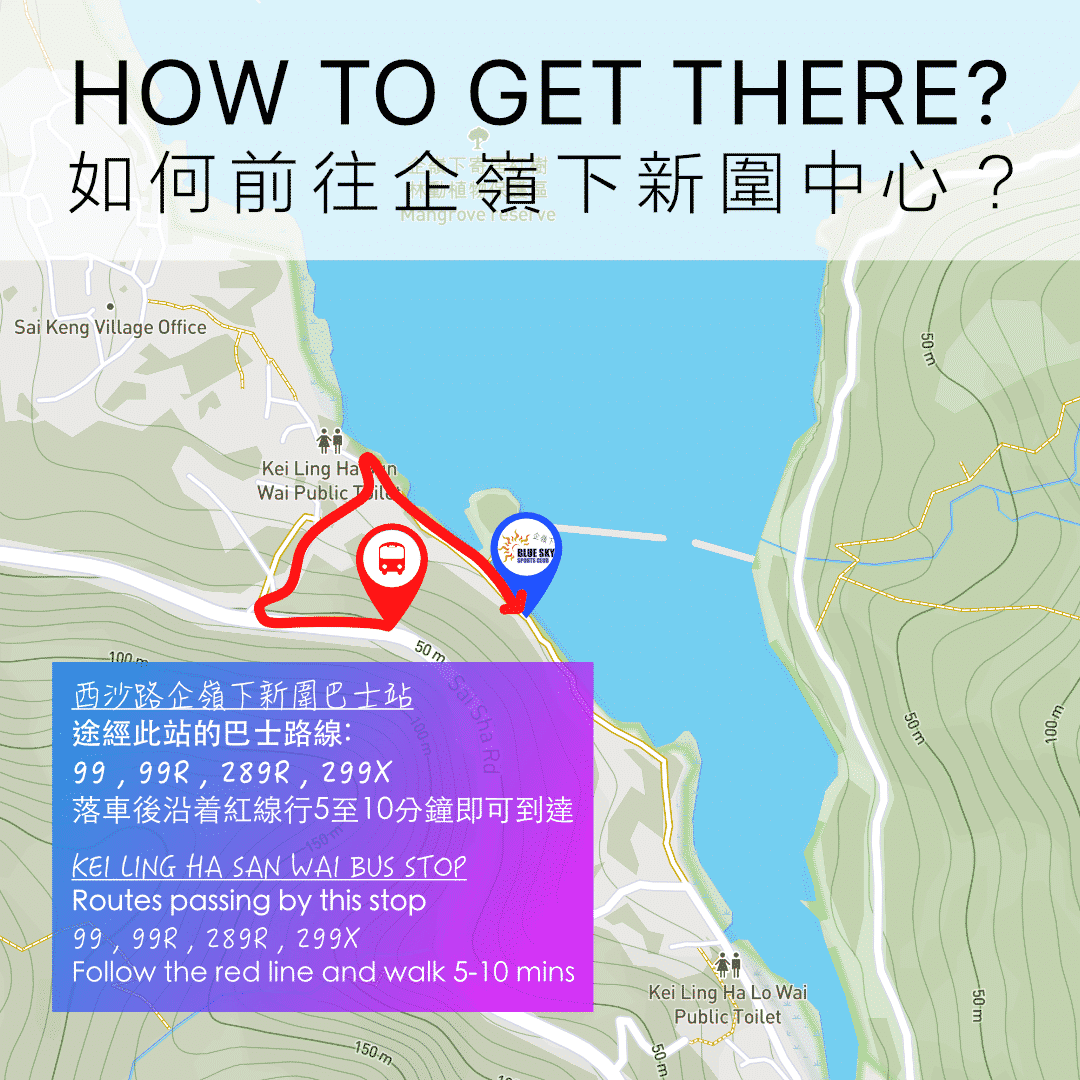 Penalty (If applicable):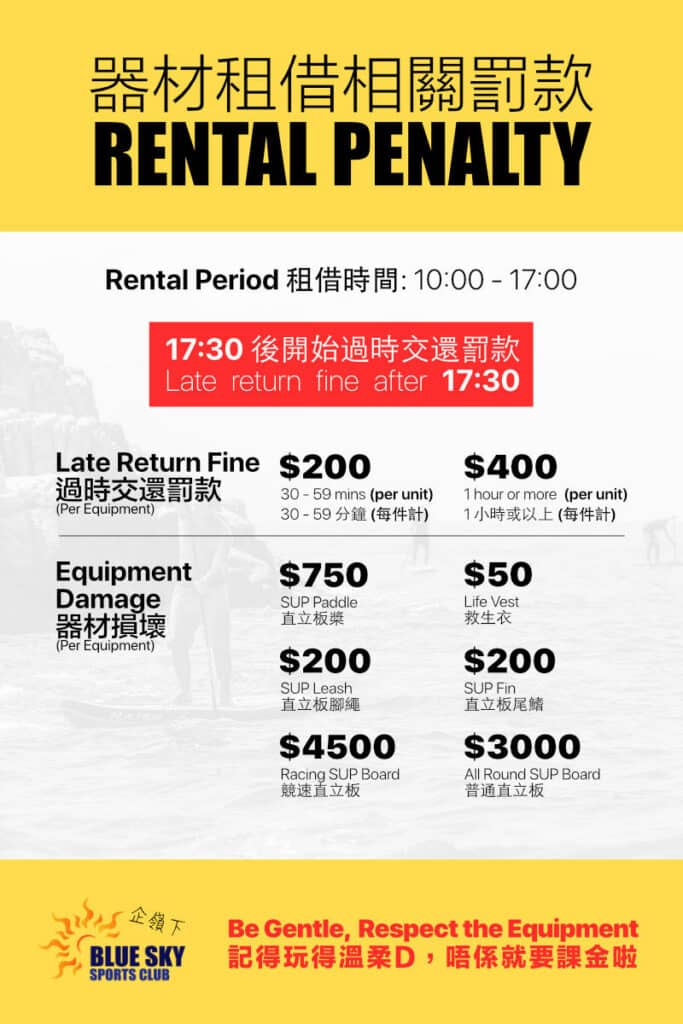 Regarding member discounts (Rental):
Please note that all member discounts are only applicable to individual Blue Sky Member member and do not cover other participants. If other participants do have a valid membership, please make sure they make the booking using their own account.
Booking & Payment
Booking is confirmed automatically once payment is completed for equipment rental.
Please present the confirmation email (or Booking ID#) on booking date in order to retrieve your equipment.
What do I need to bring?
Must bring and wear (Wing Foil Only): Hand protection gloves (cover all fingers), Water sports shoes (cover all toes and heels)
Other items: Swimwear, extra clothing, dry bag and drinking water of 750ml or more.
Bad weather and Cancellation policy?