Kayak Rack Storage | Kei Ling Ha Centre
From: $800.00

Only 10 seconds away from the water! Blue Sky Kei Ling Ha Water Sports Centre now provides watercraft rack storage services:
Our facility is conveniently located near the water, making it easy to access your valuable water sports equipment whenever you need it, without having to worry about transportation, storage, and security.
Whether you're looking for short-term or long-term storage, we have the perfect solution for you. Our secure facility will keep your equipment safe and sound while you're away.
Kayak Storage Location:Kei Ling Ha San Wai No. 16  – Blue Sky Kei Ling Ha Water Sports Centre
Opening Hours:10:00 – 17:00  (Mon to Sun)
Price (per month):$800 (Blue Sky Member $600)
Price (per year):$7000 (Blue Sky Member $6000)
Price Includes:Kayak rack space x 1 (24 hours CCTV surveillance) , plus free to use: fresh water washing tools for equipment, showers, toilet and lockers
How to book:
Select the date for the arrival of your equipment.
Then, enter your rental duration (min 30 days / 1 month, max 12 months / 1 year).
If you choose to rent for a full year, the discount will be applied automatically.
Click book now to complete the check out / payment process.
After payment, please bring your equipment to our centre for storage and registration on the date you selected.
Enquiry:
How to get there?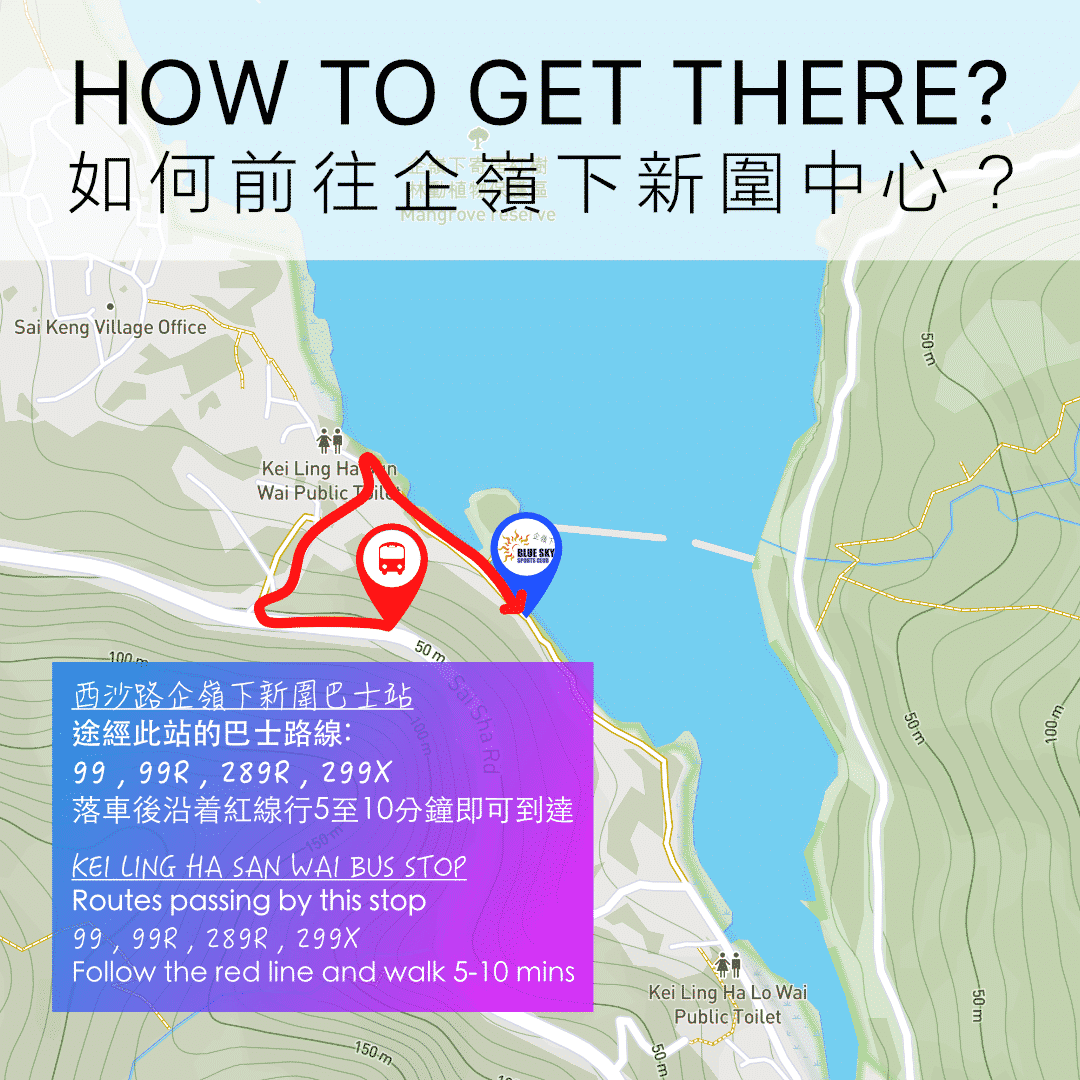 Regarding member discounts (Rental):
Please note that all member discounts are only applicable to individual Blue Sky Member member and do not cover other participants. If other participants do have a valid membership, please make sure they make the booking using their own account.
Booking & Payment
Booking is confirmed automatically once payment is completed for equipment storage space rental.
Please present the confirmation email (or Booking ID#) on the date you have booked to store your equipment the first time.